Reality vs Fantasy..
Assalamualaikum..Bismillahirrahmanirrahim..
Entry hari ini.. aku nak lontarkan (bak kata hlovate!) seberapa banyak krajinanan utk menaip... mengenai.. HLOVATE..
gaya bahasa yang sempoi.. full story yang penuh ngan lesson.. *semua novel die a new lesson utk aku* jalan cerita yang masuk akl.. sometimes gya pnulisan die yang nk kita fikirkan ape hidden meaning diseblik
aytnyerr... <---aku xtawu la kalo aku sorang je perasan. maaf.! (*,*)...
mula2 aku dgr tajuk ni.. yg berkejar2 dlm minda yg superb BRILLIANT nih.!<cheeewahh.!> menatang pe ni.?? rupa2nya.. orches. song.. bagi aku nopen ni besa.. cuma yg wat aku kagum relationship najwa ngan abg tiri die.. drpd *thumbs down* --> *superb thumbs up* . aku kagum sbb aku nak ade abg yg camtu.. caring ..(jgn slh paham.. abang disini brmksd abg kandung.. tiada kene mngene yg hidup/mati)!
Aa+Bb
well.. storry ni.. mmg brtepatan ngan ciri2 novel yg aku nak...
1. of course love story after married..
2. ice cold =iron lady.. addin..<---love her charac. so much..
firstly, thought title this story refer to Addin+Benz.. but actually.. Aman+bahagia cuma A dan a meaning the changes that they made in their life.. and never thought at the end they were trying to learn ad-dden class.. sweet kan.?? couple marriage sama2 blaja tntng n gain more about islam.. itu yang aku rasa larr..
Lagi satu, wlaupun novel ni story pasal after marriage tapi bab2 sulit suami-isteri xde pun dinyatakan.. bagi aku novel ni tahap ph7 utk mende2 alah ni.. sebabtu aku SALUTE abbis Hlovate ni.!!!
Scintillate zenith:)
Tunas
hohoho.~~ okay.. novel ni remind me a lot about hostel.. n sgala knakalan di hostel.. member2 di hostel...
xtawu nak crite camne... sebab trlampau excited.. huhuhu..
okay.. fes aku rasa GILA KE HAPE ADDIN N THE GENG.. !!!! pekene mandi air suling.. xmelekit ke.. aku time kat makmal dulu pun tahan je kemelekitan tgn nih..( ni kes mls nk ke tandas ).. pastu boleh plak komplot ngan pnjnyh kelas satu.. MAGS 7.. holoh.holoh.. sweet sungguh..
after abis bace trs addict nak balik hostel.. rindu ngan teman seperjuagan.. <--guysssss misss u a lot..
Rooftop Rant
Ni the most fav. novel ..
trisy n jade.. macammana org yg 'zero' brtkr 359'.. aku suka ayt novel nih.. sebab die bnyk wat aku trpk tentang life org2 yg ca
mni kat luar sna.. yg still mnghrpkn prtolongan..
"There're times when strangers are like family, and family are like strangers"
ayt ni wat aku rasa appreciate .. life aku xmcm life trisy.. xde sape nk dgr n paham ape yg die rase.. then munculnye jade dri ceruk ne.. yang act like abg trlbh dkndungkan.. Jade yg kejar impian nak jadi cart
oonist.. tapi parents xbagi.. then.. impian tu trsekat2 ..camtula.. aku xtawu nak describe camne.. tapi.. yang aku tabik terlebih spriiiiiiiiiing.. hlovate story or
g yg brmla dengan zero pasal agama then jdi tonggak utama dlm family utk ubah..
to live well or live hell,you choose
credit to hlovate..!<3<3<3
Then apa kaitan ngan reality n fantasy.???
setelah otk aku interpret.. adakah wujud segala bagai drama tv, novel yang aku dah hadam.. n mknn ruji spnjg cti opps..! spnjng duk brsenang lenang.. ..! kadang2 bila aku da prob.. aku releasekn ngan novel.. sbb aku rase novel tu sume indah2 belaka.. sometimes living in fantasy is better than reality.. wlau hakikatnye reality lagi sweet sbb lagi adventure.. huh.!! so hard to explain .. tapi yang pasti aku rase skrang hidup ni menakutkan.!!!
Lontarkan
...kalau tidak ia meracun
kongsikan
...walau hanya pada awan-awan
Mereka berbicara di atas bumbung
Episod hidup memang berbeza tapi cerita mereka masih selari!
Allah takkan bebankan hamba-Nya dengan
apa yang dia tak mampu!
Hidup tak selalunya lawa
tak selalunya ada pelangi
kalau nak kata a bed of roses pun, duri-durinya tetap ada
kadang-kadang... bilamana 'malapetaka' itu datang,
terasa macam kena gelek ke bumi dek ahli sumo
rasa macam dah tak mampu bangkit
rasa macam dah tak mampu hela nafas
Dengarkan HLOVATE berbicara:
tentang hikayat Rooftop Rant dari puncak Wisma Topaz ini...
tentang Trisy dan Jade...
tentang bukit yg sayup di depan
tentang angin yg membawa salam di belakang
tentang lang sewah yg berlegar melayah di atas
tentang deretan kenderaan yg bersesak-sesak di bawah
dan mereka terus bercerita...
sesudah berani meruntuhkan tembok hati dan dinding rasa
mampukah dibeli tangga-tangga untuk mencapai cita-cita?
ini cerita sebuah bicara
bicara bumbung namanya...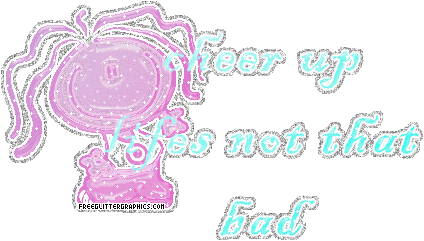 Salam Sayang..
KIRAZENT
sahabat sehingga ke syurga...